This post is one of a series in the #Innovate4Health policy research initiative.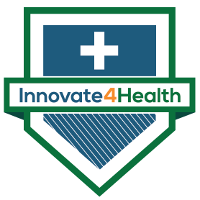 By Gleb Savich
The majority of people in the world do not have access to safe and affordable surgical care. More than 2 billion people cannot receive surgical care simply because there are no surgical facilities where they live. Up to 3 billion more people do not have access to surgical care that is safe, timely, and affordable. The availability of surgical care is extremely uneven around the world. While 95% of the population of South Asia and several regions of Africa lack access to surgical care, less than 5% of the population of the high income areas of North America and Western Europe lack such access.
The problem of access to surgical care may be particularly acute in conflict zones, where the need is often the greatest. Getting much-needed surgical expertise in war-ravaged countries is already a nearly impossible task. To make matters worse, in such countries as Syria, Yemen, and Sudan, targeting healthcare workers and facilities for destruction has become a warfare strategy.
Talal Ali Ahmad is a Boston-based Lebanese entrepreneur who built his career in mobile phone development. While on a mission to El Salvador as a volunteer for the Global Smile Foundation, he observed firsthand the obstacles faced by doctors providing healthcare in remote regions. Leveraging his background in mobile phone technology, Ahmad began developing tools that allow surgeons to remotely assist their colleagues with surgical procedures.
To further develop and implement the technology, Ahmad teamed up with Nadine Hachach-Haram, a London-based Lebanese surgeon. Together, they founded Proximie, bringing together a team of clinicians, engineers, and designers. In 2016, Ahmad obtained a patent on his invention and secured the backing of a Lebanese venture capital firm, Cedar Mundi Holdings.
The augmented reality technology that Ahmad and his team developed, also called Proximie, is simple. It uses any pair of computers, tablets, or smartphones with cameras. One unit is located at the site of surgery, and the other is at a remote location. A surgeon at the remote location can observe the surgical field as 2D or 3D images or a real-time video feed. Using a touchscreen, the remote surgeon can make markings that are overlaid on the images of the surgical field and transmitted to the surgical site. For example, the remote surgeon can mark where to make an incision. The remote surgeon and the local team can communicate with each other by audio or text.
A more sophisticated version of Proximie utilizes a dataglove that senses the position and movements of the wearer's hand. The hand movements of the remote surgeon wearing such a glove are overlaid on the images of the surgical field and transmitted to the site of surgery, guiding the local team on how to perform a procedure.
Proximie utilizes existing technology and can be implemented on any suitable device or platform. Its simple interface allows doctors to use the platform with just a few days of training. This simplicity and accessibility is critical. Dr. Hachach-Haram explains: "What attracts us to this is that the challenges facing public healthcare are hugely complex, yet the solutions offered by technology are beautifully simple. This idea of bringing forms of surgery to places where they haven't been available before with nothing more than an internet connection and mobile devices seems very powerful to us."
Proximie conducted its initial trials in 2015 in collaboration with the Global Smile Foundation. Surgeons in the U.S. guided teams in Peru and El Salvador in repairing cleft palates of local children. The following year, surgeons in Gaza, Syria, and Iraq performed wound surgeries assisted by their colleagues in Lebanon using Proximie.
Dr. Abu-Sitta, a plastic surgeon, used Proximie to lead surgeries in the Gaza strip from his home base in Beirut, hundreds of miles away. In one such surgery, he showed the local surgeons in Gaza how to repair a blast injury. In another, he showed them how to operate on a congenital hand anomaly. Previously, Dr. Abu-Sitta tried helping overseas surgeons by sending them audio recordings, photos, and X-rays. But Proximie is far more interactive. Dr. Abu-Sitta notes: "We wanted to push the idea that with only the minimum hardware, and minimum infrastructure you can still pull it off. With just two tablets, iPad to iPad, we're able to perform this surgery."
One of the surgeons that conducted the surgery in Gaza described his experience: "It is like the consultant is with you in the same room, giving you an opinion so that the surgery can be perfect."
In addition to helping surgeons in remote areas and conflict zones to benefit from the expertise and real-time guidance of experts located elsewhere in the world, Proximie can be a valuable training tool. Proximie has partnered with the Royal Free Hospital and University College London in the U.K. and Yale Medical School in the U.S. to provide support for medical students. "Surgeries are being streamed from the Royal Free Hospital theaters and the students can log on and interact directly with the operating surgeon. Students can also capture and store photos and videos on Proximie's cloud-based server for future learning," explains Dr. Hachach-Haram.
Driven by their belief that everyone should benefit from the same high quality of healthcare and training opportunities, no matter where they live, the Proximie team continues to develop their technology to increase access to surgical care and training around the world.
#Innovate4Health is a joint research project by the Center for the Protection of Intellectual Property (CPIP) and the Information Technology & Innovation Foundation (ITIF). This project highlights how intellectual property-driven innovation can address global health challenges. If you have questions, comments, or a suggestion for a story we should highlight, we'd love to hear from you. Please contact Devlin Hartline at jhartli2@gmu.edu.