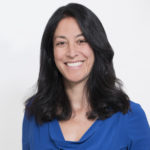 Advisory Board Member
Dr. Claudia Tapia Garcia, LL.M.
Director IPR Policy and Legal Academic Research, Ericsson
Dr. Claudia Tapia is Director IPR Policy and Legal Academic Research at Ericsson. Claudia's main responsibility is to lead the Research IP Policy's team and its activities worldwide. She is a speaker, writer, lecturer and reviewer in IP and standardization-related topics. Prior to joining Ericsson, Claudia was Director IP Policy at BlackBerry. While at BlackBerry, she focused on various aspects of intellectual property, including intellectual property rights policies in standards, global patent policies, as well as licensing and litigation.
Claudia is also president of 4iP Council, a non-profit research council dedicated to developing high-quality academic insight and empirical evidence on topics related to IP and innovation, and vicechair of the Licensing Executives Society International (LESI) Patent and Technology Licensing Committee. Furthermore, she is a member of the Editorial Board of The Patent Law magazine and of the Intellectual Property Magazine.
Claudia holds a law degree from the University of Valencia, an LLM degree specialising in International Patent Law from the Ludwig-Maximilian University in Munich and a PhD degree (summa cum laude with a scholarship of the Max Planck Institute) on FRAND and Standardisation in the telecoms sector from the Faculty of Law in Augsburg. She also has an Expert in Psychology of Coaching certificate from UNED university in Spain.
Originally from Argentina, but brought up in Spain and residing in Germany, she is truly a global citizen, and speaks English, Spanish and German.