Beyond the Notes with Maria Schneider
A Conversation about Respecting Artist Rights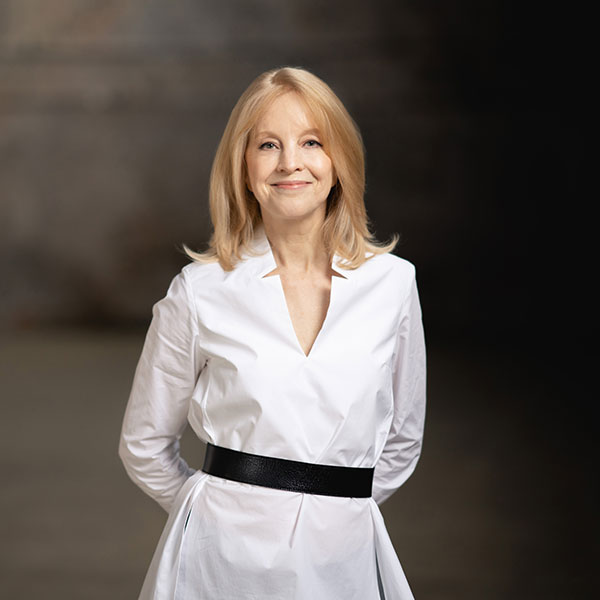 (Ended) Thursday, April 14, 2022,
4:00 p.m. EDT
George Mason University,
Antonin Scalia Law School
Van Metre Hall, 125/126, Multipurpose Room
Mason Square (formerly the Arlington Campus)
Attendees joined GRAMMY Award-winning composer Maria Schneider for an intriguing conversation about her boundary-pushing musical career and arts activism, moderated by George Mason University Antonin Scalia Law School Professor and Arts & Entertainment Advocacy Clinic Director Sandra Aistars. Part of Schneider's engagement as a Mason Artist-in-Residence with the Center for the Arts, the event was co-hosted by Mason's Center for Intellectual Property x Innovation Policy (C-IP²) and Arts Management Program. The conversation provided a unique opportunity to hear from Schneider on topics including the complexity of her composition process, the blending of her art and activism, and insights for both musicians and music lovers to understand the significance of copyright protection to an artist's work.
4:00-4:30 p.m. – Networking reception
4:30-5:30 p.m. – Moderated Conversation and Q&A
5:30-6:00 p.m. – Networking reception
Attendees joined us for the conversation, as a stand-alone event or precursor to Maria Schneider's upcoming performance at the Center for the Arts with Northern Virginia's own Metropolitan Jazz Orchestra on April 16.
A brief reception was held before and after the conversation.
---
Past registration information
The in-person event is free, but registration is required. Registration for in-person attendance will close on Thursday April 14 at 1 p.m. EDT.
Digital access to the event may be available. If interested in viewing, please register by Wednesday April 13 at 5 p.m. EDT, and select that option for more information.
Mason COVID Health Checks are required for those attending in person. Upon check-in, audience members may be asked to show their "green" health check email. Out of courtesy to the artist, masks are required when not actively eating or drinking at the reception. Neither proof of vaccination nor COVID test results will be required for this particular event.