This post is one of a series in the #Innovate4Health policy research initiative.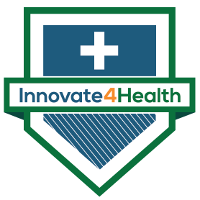 Hundreds of millions of people worldwide have vision problems that could be fixed or relieved if only they were diagnosed early enough. Unfortunately, current eye screening equipment is expensive, bulky, and requires specialists to operate it. As a result, the vast majority of patients in the developing world have limited or no access to eye screening services and often suffer unnecessarily from eye problems.
Innovative new applications for smartphones promise to take eye exams out of the doctor's office and bring them to the people who need them most. Several promising solutions have emerged. Not only are they mobile, but they are also affordable and non-specialists can operate them.
These solutions could benefit vast numbers of people. According to data from the World Health Organization, 285 million people worldwide are visually impaired. Of this group, 39 million are blind and 246 million have low vision. About 90% of visually-impaired people live in low-income countries, where there is an acute shortage of practicing ophthalmologists. Yet, 80% of all visual disorders could be treated or even prevented if diagnosed at the outset.
When it comes to eye disorders, early diagnostics is the key. In fact, four out of five cases of visual impairment can be prevented or cured if timely detected. But in developing countries, there is a huge disparity between population size and the number of eye care providers. In Kenya, for example, there are only 86 ophthalmologists to cover a population of over 40 million people. Many of those who need eye care live in rural, distant areas and are often unable to get to clinics or hospitals to seek help until after it is too late. As a result, millions of people in low-income countries are losing their vision.
One promising example of these new mobile diagnostic applications for eye care is the Portable Eye Examination Kit, or PEEK. PEEK is essentially an eye clinic that fits in a pocket. It combines both a traditional ophthalmoscope and a retinal camera in a smartphone, enabling affordable, fast, and easy eye examinations in the remotest of communities. PEEK consists of an app and a clip-on camera adapter that slides over a smartphone. Designed to be operated by community workers with minimum to no training, PEEK brings a low-cost and simple-to-use eye screening technology to the most underserved places of the world.
PEEK was born from Dr. Andrew Bastawrous' frustrating experience trying to bring eye care to rural Kenyans. Bastawrous, a British eye surgeon, experienced a logistical nightmare attempting to transport the bulky, costly, and fragile eye equipment to remote areas of Kenya in 2007. Back then, Bastawrous was a PhD student at the London School of Hygiene and Tropical Medicine, working on a study of eye diseases that involved setting up 100 clinics in rural Kenya. One of the biggest problems facing Bastawrous was that the villages he visited often had no electricity or road access, making it very difficult to transport and use medical equipment.
However, Bastawrous observed that these remote villages did have cellular phone coverage. From that observation came the idea of a smartphone-based ophthalmic tool. To make this idea a reality, Bastawrous teamed up with software developer Stewart Jordan, biomedical engineer Mario Giardini, and ophthalmologist Iain Livingstone to found PEEK Vision. Since 2011, the PEEK team has relied on its expertise in international eye health, biomedical engineering, and ophthalmic research to develop smartphone-based visual assessment tools.
How does PEEK work? An app and a clip-on adapter use the smartphone's built-in camera and flash to perform various eye exams within seconds. From basic testing for visual acuity, color and contrast sensitivity, and cataracts to scanning the retina, PEEK examination tools can help identify patients who need cataract surgery and detect early signs of diabetes, malaria, and other diseases. The PEEK clip-on adaptor itself can be made with a 3D printer and works with common smartphone models such as iPhone, Samsung, HTC, and Sony.
PEEK also enables efficient remote screening and treatment. A healthcare worker using PEEK can scan over 1,000 people per week. With minimal training, even non-healthcare workers can operate PEEK. Workers in the field can send information to eye care specialists, as PEEK makes high-quality images for further diagnosis and treatment readily available. PEEK also records patient contact information and GPS data, which it then emails to the treating physician.
The developers of PEEK have used IP rights to coordinate the development and deployment of this technology. They applied for a U.S. patent and have already obtained a U.S. trademark registration. PEEK tools are still in the process of being approved by the U.K. Medicines and Healthcare Products Regulatory Agency and the U.S. Food and Drug Administration.
PEEK is working with NGOs and private donors to deploy the technology. It received funding from the Queen Elizabeth Diamond Jubilee Trust in 2013 towards testing the technology in different communities around the world. In 2014, the company started a crowdfunding campaign on Indiegogo to seek additional funds. Donors had an option either to purchase a PEEK kit for themselves or to donate it to a clinic in need.
PEEK is a great example of how innovation can address global healthcare challenges. It is a low-cost and easy-to-use invention that builds on widely-available, popular technology. It has a tremendous potential to improve millions of lives.
*Images courtesy of Peek Vision Ltd
March 13, 2017, update from PEEK Vision: "Peek is a growing team and is working with many partners to achieve its mission to create tools and knowledge that radically increases access to eye care worldwide. In 2016 Peek Vision Ltd was set up as a company and any profits go to its owner, the Peek Vision Foundation."
#Innovate4Health is a joint research project by the Center for the Protection of Intellectual Property (CPIP) and the Information Technology & Innovation Foundation (ITIF). This project highlights how intellectual property-driven innovation can address global health challenges. If you have questions, comments, or a suggestion for a story we should highlight, we'd love to hear from you. Please contact Devlin Hartline at jhartli2@gmu.edu.