This post is one of a series in the #Innovate4Health policy research initiative.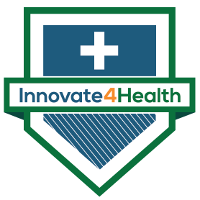 By Nick Churchill
Many amputees, stroke victims, and people with movement disabilities rely on specialized clothing to support their daily lives. Participation in society, whether in the developing or developed world, requires being appropriately dressed. Not only can difficulty in dressing inhibit social and professional interactions, but it can also make it difficult to travel to a health care facility to receive treatment for a disability.
This problem is particularly acute with respect to shoes. Not everyone has the dexterity required to insert their foot into the small opening of a standard sneaker, let alone to tie traditional laces. Unlike a loose fitting sweater or elastic waistband, which can be sufficient to make shirts and pants functional, a shoe must be well-fitted to support a person who has difficulty walking.
Nike addressed the problem of well-fitted shoes for disabled people by developing FlyEase technology, which incorporates a zipper that extends around the heel of the shoe. This allows the wearer to create a large opening in the back or side of the shoe, slide in his or her foot, and close and tighten the shoe, all with one hand. Following on its success, Nike is currently working on a design for completely hands-free athletic shoes that can accommodate people of all abilities.
The original impetus for a shoe design with improved accessibility was CEO Mark Parker's desire to help a Nike employee who had recently suffered a stroke. Renewed attention was given to the project in 2012 when high school student Matthew Walzer wrote an open letter to Nike explaining the importance of accessible, supportive footwear. Walzer has cerebral palsy, and his doctors predicted that he would never walk on his own. But with the help of crutches and Nike basketball shoes, which provide enough ankle support, he can. Nevertheless, Walzer's independence was limited because he only had flexibility in one hand, which made it impossible for him to tie his own shoes.
The letter from Walzer explaining the challenges he faced made its way to Tobie Hatfield, the Senior Director of Athlete Innovation at Nike, who reached out to Walzer and began working on prototypes that could address his needs. After testing several iterations, Hatfield developed the patented FlyEase system, which has given Walzer the independence he sought. Nike sells several styles of basketball and running shoes that incorporate the FlyEase technology.
Nike went a step further to support innovation in shoes to help those with physical challenges by hosting the Nike Ease Challenge, an open innovation competition that sought a more hands-free design for performance footwear. The winner of the $50,000 cash award was Brett Drake, a civil engineer from Cheyenne, Wyoming. Drake's design, which was inspired by snowboard boots, incorporates a hinged rear panel that pops open, allowing the wearer to slide in his or her foot before locking the panel back into place. The panel is secured by magnets strong enough to secure the shoe on the wearer's feet, but light enough not to significantly add to the weight of the shoe. Drake will continue to work with Nike as it refines and tests his concept.
Open innovation contests like the Nike Ease Challenge are enabled by strong, well-defined IP rights. Collaborating with other firms or individuals provides opportunities for new, innovative ideas, but it also involves inherent risks and uncertainties. A carefully planned IP strategy can mitigate these risks and thereby facilitate cooperation. Collaborators can delineate existing IP rights and establish guidelines for how to share the value of the anticipated innovations up front. It would be irrational for a company to invest resources into a development project without the protections, which can provide reasonable expectation of return on its investment.
The Nike Ease Challenge Official Rules provides some insight into how Nike overcame the risks associated with an open innovation contest. Participants granted Nike a limited license to all rights in their designs for the purposes of reviewing and testing them. Participants also granted Nike the right to use their likenesses for purposes related to the competition or a resulting product. The conditions allow the innovation contest to take place in an orderly manner, while preserving the ability of both parties to manage commercialization of any viable final product.
Nike rose to the challenge issued by Matthew Walzer, and it continues its efforts to develop an athletic shoe that is supportive and truly hands-free. Shoes featuring Nike's FlyEase technology are available in men's, women's, and kids' sizes and styles. Through an open innovation plan made possible by an intelligent IP strategy, Nike took another step towards a laudable goal: it crowdsourced an ingenious design that could help people of all ability levels achieve a new degree of independence and comfort.
#Innovate4Health is a joint research project by the Center for the Protection of Intellectual Property (CPIP) and the Information Technology & Innovation Foundation (ITIF). This project highlights how intellectual property-driven innovation can address global health challenges. If you have questions, comments, or a suggestion for a story we should highlight, we'd love to hear from you. Please contact Devlin Hartline at jhartli2@gmu.edu.