This post is one of a series in the #Innovate4Health policy research initiative.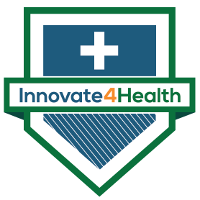 By Alex Summerton & Nick Churchill
Africa's predominantly rural characteristic and limited medical infrastructure are among the region's greatest challenges to implementing effective healthcare programs and policies for its residents. The high costs for patients associated with diagnosis and treatment in terms of money, time, and travel, along with cultural barriers, often result in individuals failing to seek treatment or only making initial consultations before abandoning the matter. Coupled with poor infrastructure, inadequate facilities, substandard equipment, and insufficient personnel, it is not difficult to see why Africa is still recognized as the setting for the world's most difficult health crises by the World Health Organization (WHO).
One solution to these problems is to effectively move clinics to the patients through point-of-care technologies. Daktari Diagnostics, located in Cambridge, Massachusetts, is an innovator in this field focusing on microfluidic techniques. These techniques allow the company to develop products that do not require large scale manipulation of high volumes of blood or other biological products. Thus, diagnostic technologies can be made smaller and used anywhere they are needed. Its slogan "Anywhere. Care." underscores its commitment to developing a cheap, and lightweight, portable diagnostic device to detect HIV, Hepatitis C Virus (HCV), and sickle cell disease.
Efforts eradicating disease are two-part, regardless of where it occurs: diagnosis and treatment. No matter how much time, effort, money, and technology are spent on improving the treatment phase, failures to accurately and affordably diagnose can undermine even the greatest plans. For a rural populace, diagnosis can be frustrated by a number of factors. Many rural clinics do not have the facilities and equipment to conduct diagnostic tests. Reaching a medical clinic with laboratory services may require hours of travel by foot, and many patients fail to return for their results.
Africa is particularly susceptible to these problems. There exists a need for low cost, portable, and durable systems that can be used to facilitate immediate and accurate diagnosis of diseases that commonly affect the population. Lightweight point-of-care diagnostic platforms aim to meet WHO's "ASSURED" criteria, a set of aspirational guidelines for creating diagnostics tools to meet the socioeconomic challenges of developing regions such as Africa.
However, developing point-of-care technology is costly, and attracting investors requires a reasonable expectation of return on their investments. The developing world is not often considered a lucrative market for the development of medical products. Developing technology that can meet the need of an effective point-of-care testing system and securing funding for the endeavor is a significant challenge.
Daktari (Swahili for "Doctor") Diagnostics is working on the development of a point-of-care testing platform that meets the ASSURED standards. Daktari's portable point-of-care platform, Daktari Virology, uses microfluidic techniques to test for both HIV and HCV. Microfluidic devices offer a number of advantages that directly address Africa's challenges, including small sample sizes, low production costs, fast sampling and processing, and low power consumption. Using a single drop of blood, a microfluidic testing chip prepares the raw sample and performs the tests in one compact system.
For HIV testing, the technology uses a novel microfluidic technique to capture a key cellular indicator for the management of antiretroviral therapy in a patient's blood. The device then uses nonoptical detection to count them. The effect is rapid testing that can give an accurate assessment of a patient's HIV viral load in approximately half an hour.
To secure rights in its microfluidics technology, Daktari has been diligently working to assemble a patent portfolio around its innovations. Its website lists over 20 patents already granted internationally and even more applications pending. Leveraging these rights has helped Daktari overcome the challenges associated with conducting expensive R&D for the developing world by securing several rounds of funding. Daktari is using this capital to develop its microfluidics assaying technology for other diseases. In January, Daktari met a funding milestone in a partnership with Merck by completing the design of a prototype HCV point-of-care system suitable for commercial production. Recently, Daktari licensed its technology for integration into a connectivity platform that enables healthcare providers to assist global health officials by monitoring and reporting disease data in real time.
Point-of-care testing is a realistic approach to overcoming challenges in improving diagnostic and monitoring technologies in developing countries, where space, money, time, and training are often limited. Utilizing its intellectual property rights, Daktari continues to develop the technologies that can address some of the world's most pressing health needs and connect its innovations with the communities that need them.
CPIP has previously discussed the benefits of point-of-care testing in its profile of Fydor Biotechnologies' Urine Malaria Test, a device enabled by patented technology licensed from John Hopkins University, and ITIF has highlighted a public-private partnership that created the Visitect CD4 point-of-care HIV test.
#Innovate4Health is a joint research project by the Center for the Protection of Intellectual Property (CPIP) and the Information Technology & Innovation Foundation (ITIF). This project highlights how intellectual property-driven innovation can address global health challenges. If you have questions, comments, or a suggestion for a story we should highlight, we'd love to hear from you. Please contact Devlin Hartline at jhartli2@gmu.edu.