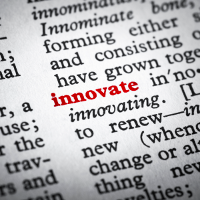 Last week, the U.S. Chamber of Commerce, Global Innovation Policy Center (GIPC) released the seventh edition of the International IP Index for 2019, Inspiring Tomorrow. The report provides some long sought good news for the innovation community, as the U.S. rose from 12th to 2nd in the patent system rankings. But while the move signals an IP and economic transformation stemming from inspired IP leadership and a sensible approach to domestic and international IP policy, more work must be done to fully restore the global leadership position of the United States.
GIPC notes:
With this 7th edition, the U.S. Chamber International IP Index: Inspiring Tomorrow shows how intellectual property (IP) systems have been a driving force behind this transformation. Effective IP protections create a climate that drives the world's innovators and creators to pursue a better tomorrow. Indeed, IP-driven innovation and creativity have ensured that our standards continue to rise.
The U.S. is ranked number one with the highest overall economy score; it is also ranked number one with respect to copyrights. As noted above, the U.S. moved to 2nd place in the annual patent rankings, up from 12th place last year (it is tied for the second place ranking with a number of E.U. nations and Japan). Yet, this is mixed news overall, and more work remains. The trend over the past several years has been downward for the U.S. patent system. The U.S. fell from first place in patents three years ago and was at 10th place in 2017.
The move upward is a result of ongoing efforts by top U.S. IP officials to improve domestic policies and international trade. The GIPC report explains the U.S.'s strong overall rating is based on its framework for legal protections for copyrights, patents, trade secrets, and its recent IP trade policies. The United States-Mexico-Canada Agreement (USMCA) is praised as raising the bar to set the new global standard for international IP protection.
Further, the report commends the USPTO leadership for addressing uncertainty around patent rights by recent reforms of its opposition system (e.g., through the Patent Trial and Appeal Board (PTAB) and inter partes review (IPR)). In his first year, USPTO Director Andrei Iancu launched several initiatives to address long-standing issues hampering U.S. innovation, including issuing new patent eligibility review guidelines for patent examiners and overhauling the PTAB review invalidation proceedings that can create uncertainty for parties. The report explains that these reforms will "creat[e] greater certainty around the inter partes review (IPR) process [and] reduce unpredictability in the patent opposition system."
Historically, the U.S. has been a front-runner in worldwide innovation; just last year, the USPTO unveiled its 10 millionth U.S. patent. But misguided policies from courts and Congress have resulted in uncertainty for patent owners over the past 15 years (e.g., the systemically ill-advised PTAB opinions spurring our #FixPTAB posts). The GIPC report is a welcome reminder that sensible leadership and even modest reforms can return us to our historic front-runner position in innovation.
Despite more clarity and the recent USPTO reforms, patent owners require additional certainty and reform to ensure ongoing inventive activity, such as building new venture start-ups. CPIP and its network of scholars will continue to study how the new patent guidance and judicial jurisprudence can restore America's global innovation leadership for the future. Hopefully, the U.S. can soon once again claim the unqualified number one spot.
To see the 2019 rankings, please click here.
To read GIPC's 2019 Report, please click here.