Why are some of the biggest fights about patent policy almost pointless in some places? Because in many countries, including some of the world's most important emerging economies, it takes so long to get patents that the rights have little meaning.
The Center for the Protection of Intellectual Property (CPIP) released a report today entitled The Long Wait for Innovation: The Global Patent Pendency Problem. For the first time, this report documents a growing global problem of patent backlogs, which has long been the subject of anecdotal complaints.
In many countries, processing times are eating up much of the 20 year lifespan of patents. Patent offices are failing to keep up with the growth of the innovation economy and the resulting growth in patent applications. It's a basic governance problem that threatens to undermine the global patent system.
Some of the report's more surprising findings:
It now takes over 14 years on average to get a patent for mobile technology in Brazil. That goes back to days of flip-phones and the infancy of 3G!
In Thailand, it takes more than 16 years on average to get a life sciences patent. In fact, Thailand regularly issues patents with mere months or weeks of life left before expiration.
The news isn't all bad. Japan has become much faster at examining patents in recent years. The U.S. still does a pretty good job — but it's not the fastest. Interestingly, new leaders in global innovation are emerging, as Korea and China both now examine patents more promptly than the US.
Here are some further details from the new report.
Figure 1 below shows the average granted application age for selected countries 2008-2015 (in years).
Also, our study finds that with regard to specific industries:
The issue of lengthy pendency times for patent applications is not confined to cutting edge industries.
Lengthy pendency is an issue for both the high tech and life sciences industries.
In many industries, some countries' average wait times render patents largely futile.
Figure 2: Average age of granted life sciences patents 2011-2015 (in years).
Figure 3: Average age of granted mobile technology patents 2011-2015 (in years).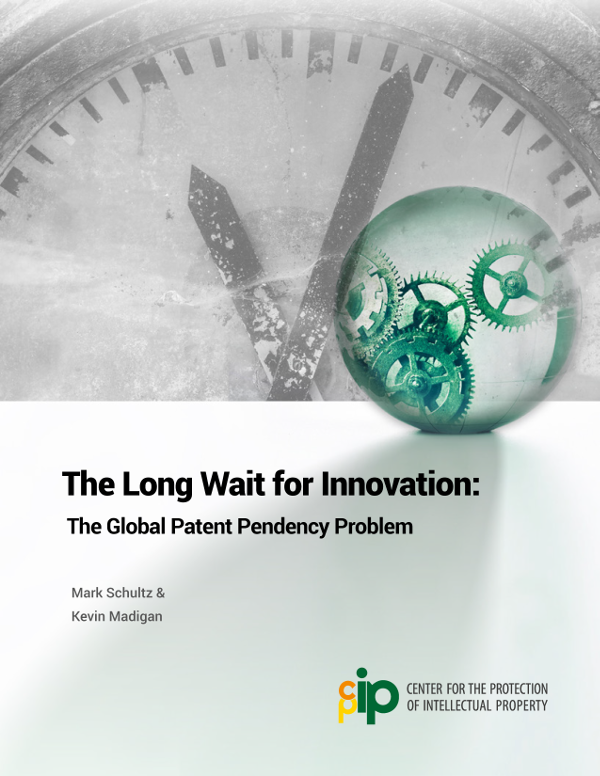 To read the report, please click here.