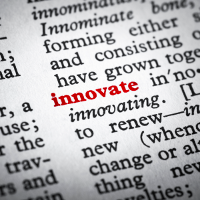 It is undeniable that the patent system has been under stress for the past decade, as courts, regulators, and even the Patent Office itself (as the newly confirmed Director Andrei Iancu has acknowledged) have sowed legal uncertainty, weakened patent rights, and even outright eliminated patent rights. This is why a series of recent speeches by Assistant Attorney General Makan Delrahim—head of the Antitrust Division at the Department of Justice—have signaled an important and welcome policy change from the past decade. It's just one step, but it's an important first step to restoring reliability and predictability to property rights in patents, which, as Director Iancu has also been saying in recent speeches, drives innovation and economic growth by promoting investments by inventors, venture capitalists, and companies in the new inventions that make modern life a veritable miracle today.
Delrahim's speeches are important because one significant point of stress for the patent system and the innovation economy over the past decade has occurred at the intersection of antitrust law and the licensing of patents in standard setting organizations (SSOs). Many people are unaware of this particular issue, and it's understandable why it flies under the radar screen. The technical standards set by SSOs are the things that make everything work, such as electrical plugs, toasters, and pencils, among millions of other products and services, but they are not obvious to everyday consumers who use these products. Also, antitrust law is a complex domain of lawyers, policy-makers and economists. Still, the patented innovation that comprises technical standards, such as 4G, WiFi, USB, memory storage chips, and other key features of our smart phones and computers, have been essential drivers of innovation in the telecommunications revolution of the past several decades.
In a series of recent speeches, Delrahim has signaled an important and welcome change from his predecessors in how antitrust law will be applied to patented technology that is contributed to the standards that drive innovation in the high-tech industry. Delrahim's predecessors at the DOJ gave many speeches criticizing (and instigating investigations of) alleged "anti-competitive behavior" by patent owners on technical standards. The DOJ's approach was one-sided, unbalanced, and lacked evidence confirming the allegations of anti-competitive behavior. Instead, Delrahim is emphasizing the key importance of promoting and properly securing to innovators the technology they create through their long-term, risky, and multi-billion-dollar R&D investments (as succinctly described in two paragraphs here about Qualcomm's R&D in 5G by an official at the Department of Treasury).
Delrahim has announced that he will return to an evidence-based, balanced antitrust policy at the DOJ. He will not take action against innovators unless there is real-world evidence of consumer harm or proven harm to the development of innovation. The absence of such evidence is well known among scholars and policy-makers. In February 2018, for instance, a group of scholars, former government officials, and judges wrote that "no empirical study has demonstrated that a patent-owner's request for injunctive relief after a finding of a defendant's infringement of its property rights has ever resulted either in consumer harm or in slowing down the pace of technological innovation." It's significant that Delrahim has announced that the DOJ will constrain its enforcement actions with basic procedural and substantive safeguards long provided to citizens in courts, such as requiring actual evidence to prove assertions of harm. This guards against unfettered and arbitrary regulatory overreach against innocent owners of private property rights. This self-restraint is even more important when overreach negatively impacts innovation, which portends badly for economic growth and the flourishing lives we have all come to expect with our high-tech products and services.
For example, Delrahim has rightly recognized that "patent holdup" theory is just that—a theory about systemic market failure that remains unproven by extensive empirical studies. Even more concerning, "patent holdup" theory—the theory that patent owners will exploit their ability to seek injunctions to protect their property rights and thus "holdup" commercial implementers by demanding exorbitantly high royalties for the use of their technology—is directly contradicted by the economic evidence of the smart phone industry itself. The smart phone industry is one of the most patent-intensive industries in the U.S. innovation economy; thus, "patent holdup" theory hypothesizes that there will be higher prices, slower technological development, and less and less new development of products and services. Instead, as everyone knows, smart phones—such as the Apple iPhone and the Samsung Galaxy, among many others—are defined by rapidly dropping quality-controlled prices, explosive growth in products and services, and incredibly fast technological innovation. The 5G revolution is right around the corner, which will finally make real the promise of the Internet of Things.
In sum, Delrahim has repeatedly stated that antitrust officials must respect the equal rights of all stakeholders in the innovation industries—the inventors creating fundamental technological innovation, the rights of the companies who implement this innovation, and the consumers who purchase these products and services. This requires restraining investigations and enforcement actions to evidence, and not acting solely on the basis of unproven theories, colorful anecdotes, or rhetorical narratives developed inside D.C. by lobbyists and activists (such as "patent trolls"). This is good governance, which is what fosters ongoing investments in the R&D that makes possible the inventions that drives new technological innovation in smart phones and in the innovation economy more generally.
We will delve more deeply into the substantive issues and implications of Delrahim's recent speeches in follow-on essays. Since his speeches have been delivered over the course of the past six months, we have aggregated them here in one source. Read them and come back for further analyses of these important speeches (and more speeches that will likely come, which we will keep adding to the list below):